The Cubii Mobile App
Stay motivated, connect with others, track your progress, and reach your fitness goals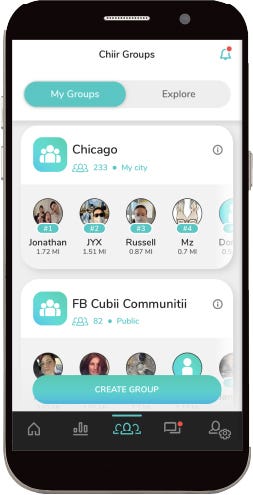 Approachable Fitness
A COMMUNITII™ WHERE EVERYONE FITS
Join the world's friendliest fitness communitii™ to share your progress, get real-time updates, and be a part of a group of striders who help one another reach their health and wellness goals.

Mobile App Dashboard
WATCH YOUR PROGRESS GROW
Use the dashboard to not only monitor your real-time strides, calories burned, active minutes, and distance traveled, but to also set and edit fitness goals!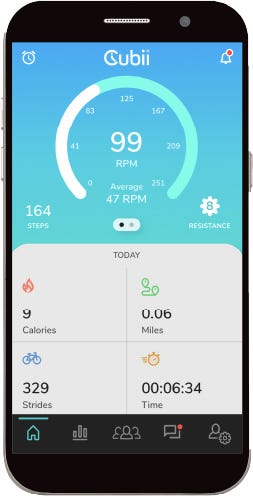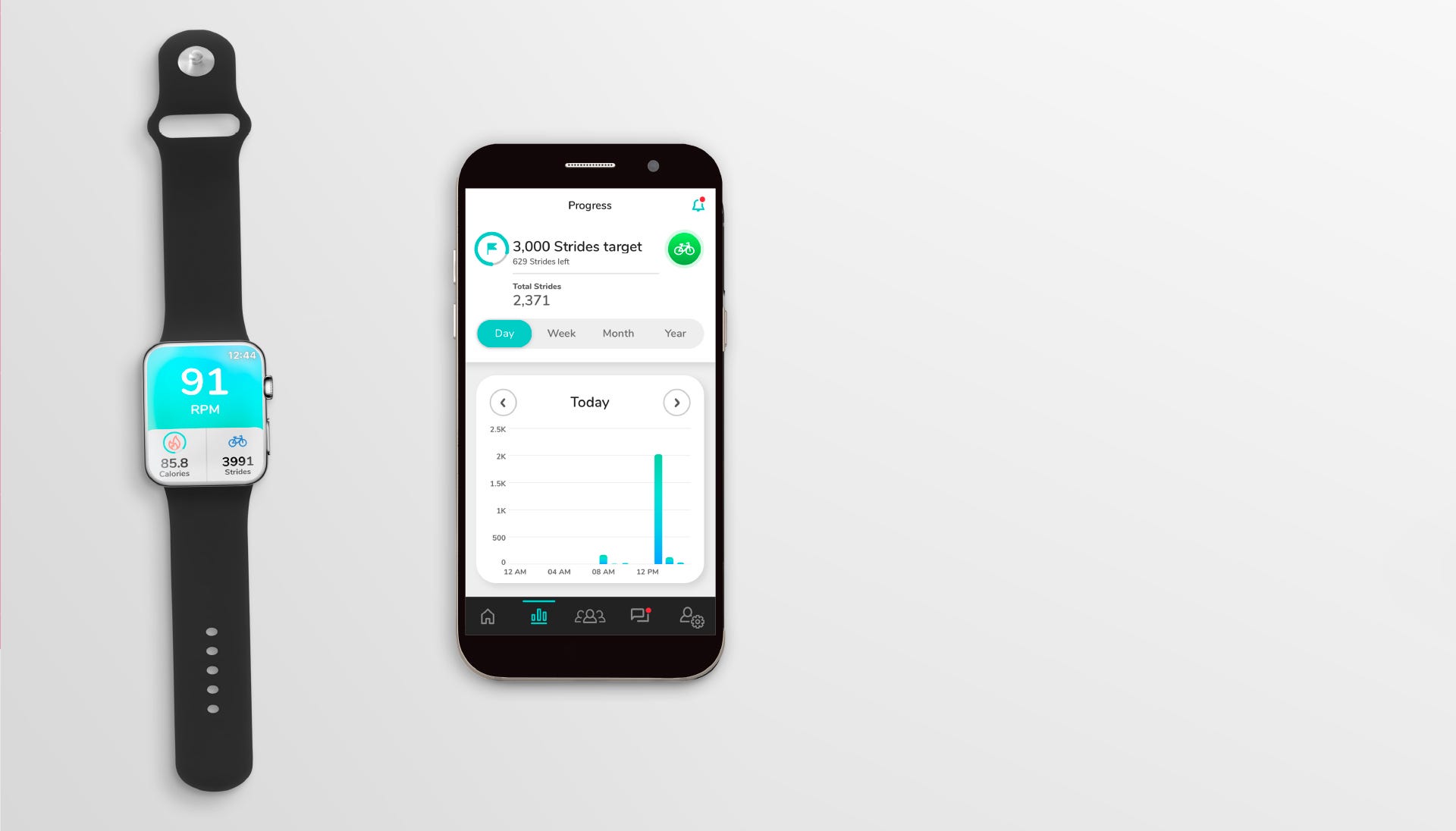 Goal Setting
TAKING ONE STRIDE AT A TIME
We're here to help you set achievable daily goals for each step of your health and fitness journey. The Cubii mobile app motivates you to stay consistent with your efforts, getting you moving a little more each day. Goals can be set for calories, miles, strides, or time.
Since I started using it I feel more energized and not as stiff when I get up. I've lost 5lbs, peddle over 12,000 strides a day, and am extremely happy I bought my Cubii. I'm not a tech person but love having the app to help me obtain goals and push myself.

–Kimmi, Cubii user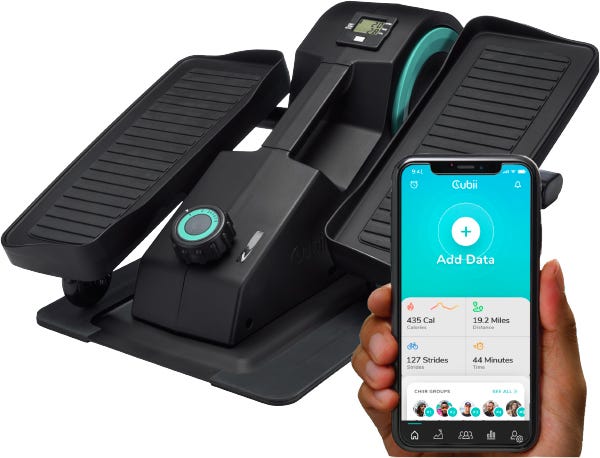 Manual Data Entry
GO | JR2 | JR1
Enter the data from your Cubii Go, JR1, or JR2 device monitor into the app to view progress against the goals you set.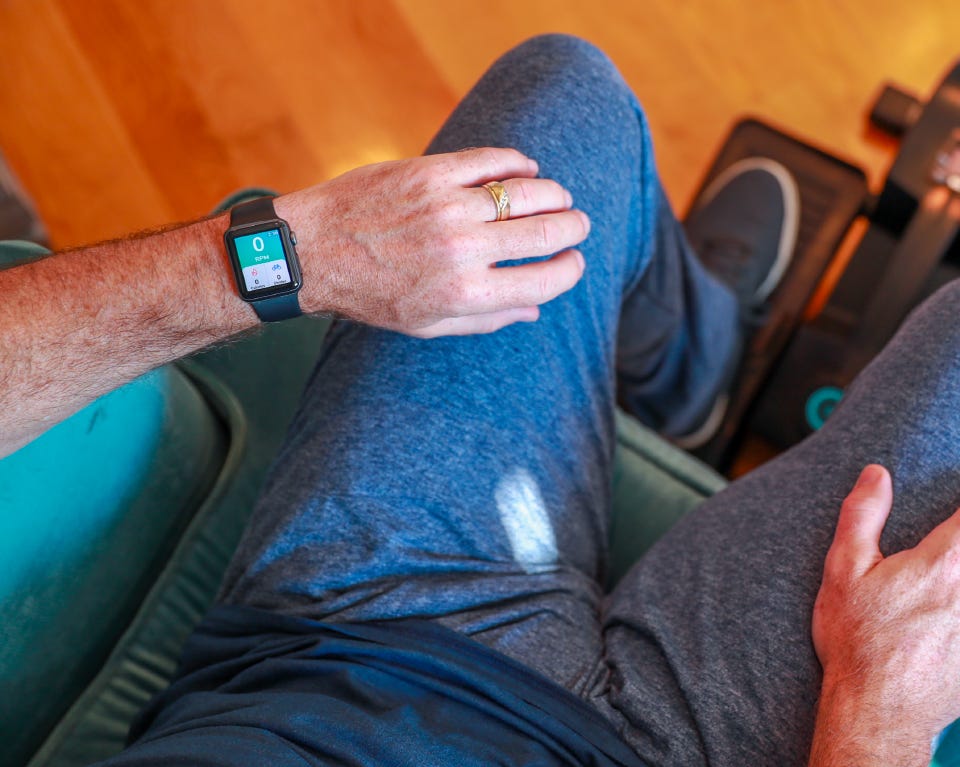 Make Every Stride Count
CONNECT YOUR WORKOUT DATA
Sync your Cubii app with Fitbit, HealthKit, and Apple Watch to track all of your exercise efforts in one place!

Improved Data Tracking
UPDATED VISUALIZATION
In addition to the cyclist animation and updated dashboard, the app now includes a live RPM readout for better goal setting and progress tracking! This new visualization lets you set more goals and better track your progress of your health.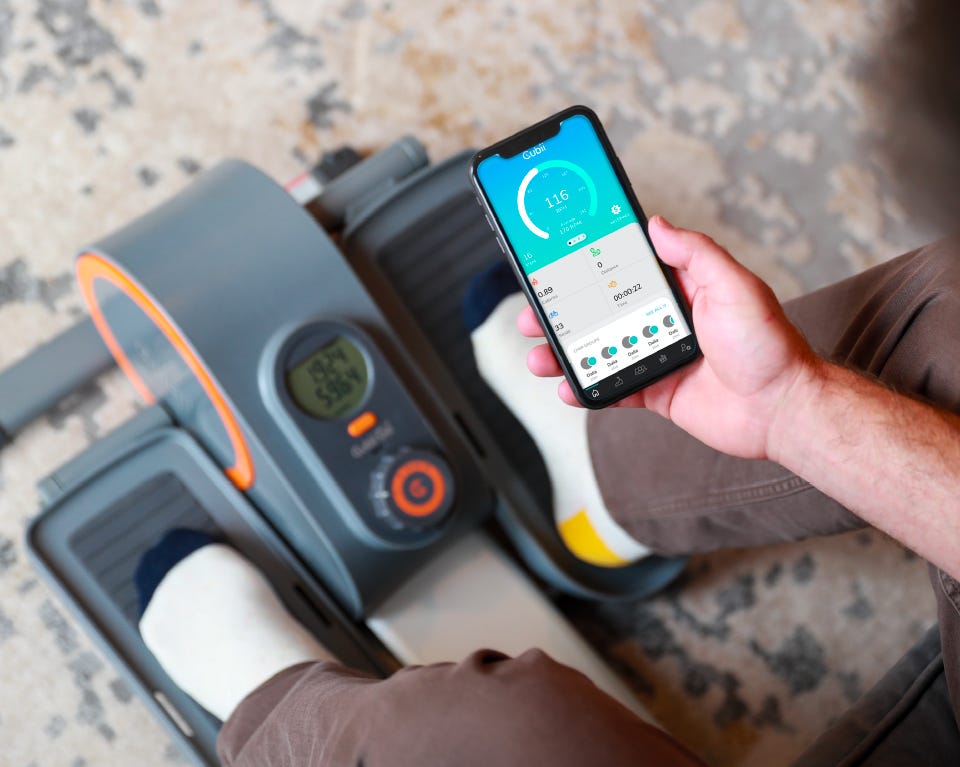 Chiir & Chat With Friends
Befriend fellow striders and begin chatting in app to support one another while you pedal! Accessing our chat functionality is now easier than ever. Simply go to the chat tab or access from our Groups screen.
Compete For A Spot
On The Leaderboard
Competitive? We thought so! Our Cubii Global leaderboard was made for you. See where you stack up to other striders worldwide, and push yourself to steal one of those top three spots.
Create or Join Groups
There's a group for everyone! Finding your people within the Cubii fitness community has never been easier. Search by city or interest to find like-minded individuals who you can stride with. Can't find a group you'd like to join? Create one!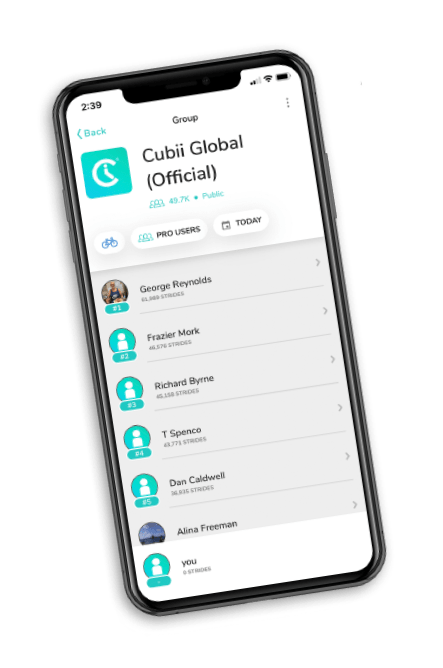 Get the Cubii Mobile App Today!